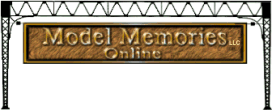 CLIENT PHOTO GALLERY
Rick Abramson -- NH
Dick Karnes -- FREELANCE
John Swift -- PRR
James Zeloyle -- PRR
Brent Monahan -- PRR
Mike Thomas -- PRR
Lance Mindheim -- AMTRAK
Ira Pollack -- NH
NY Society of Model Engineers -- VARIOUS
Stamford Model RR Club -- NH
Stephan Lamb Associates -- PRR
Joe Shepis -- PRR
Steve Lee -- CSS&SB
Ed O'Rourke -- NH
Tim Nicholson -- PRR
John Sethian -- PRR

Rick Abramson
These photos have graciously been provided by Rick Abramson.
Rick lives in Connecticut and is building a segment of the New Haven RR around Devon, CT and Maybrook, New York. While still under construction, the photos show Rick's talent and his fondness for the New Haven. The railroad is planted in the 1950's, which was a great time to be watching trains on the NH, especially if you love heavy electric power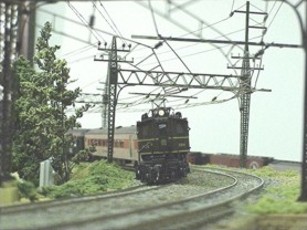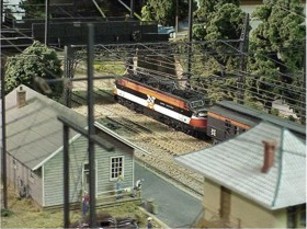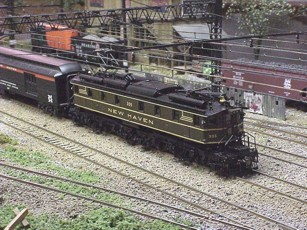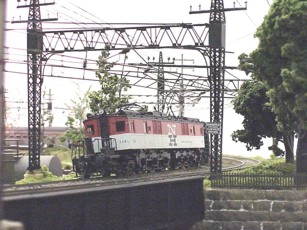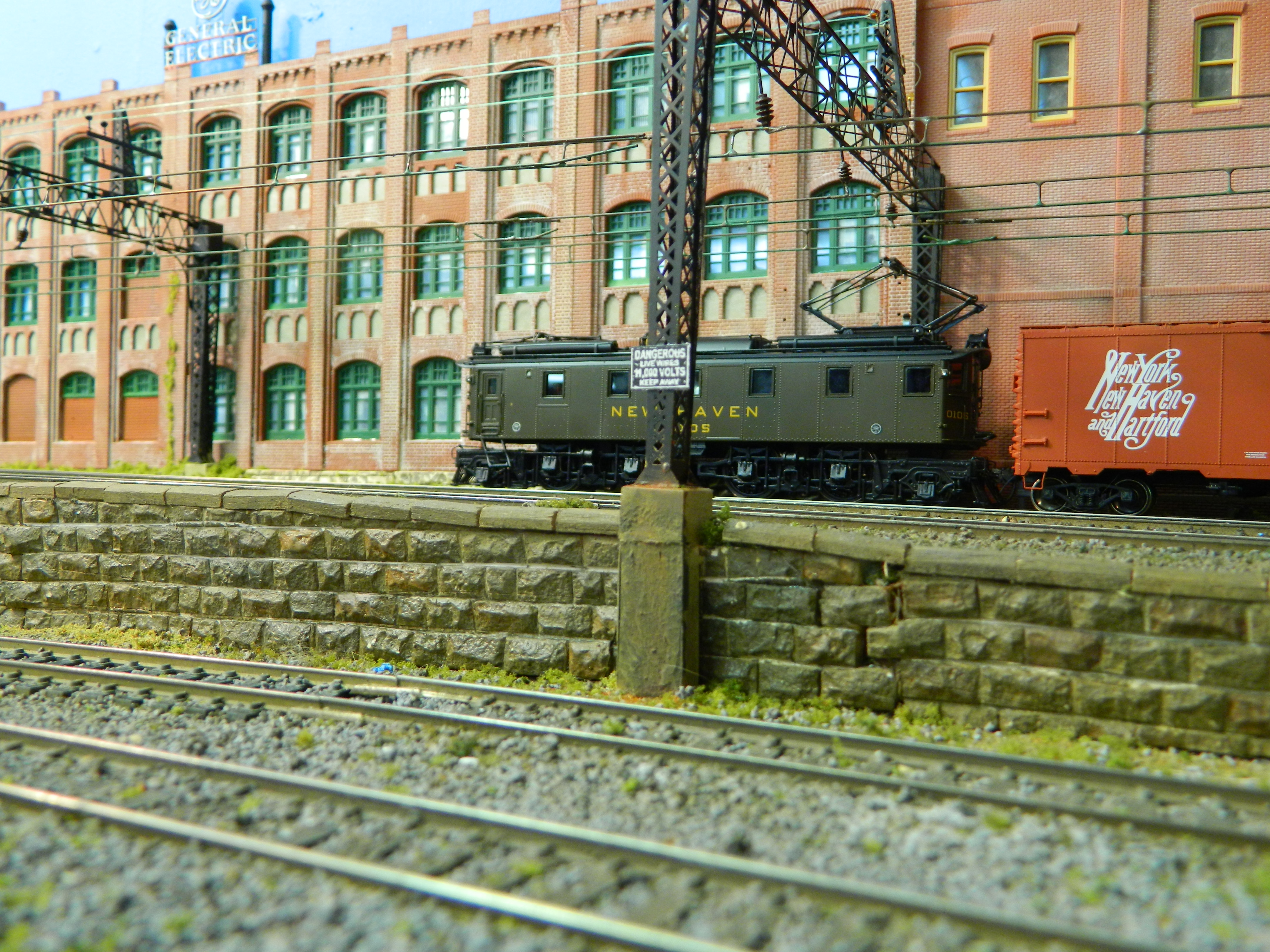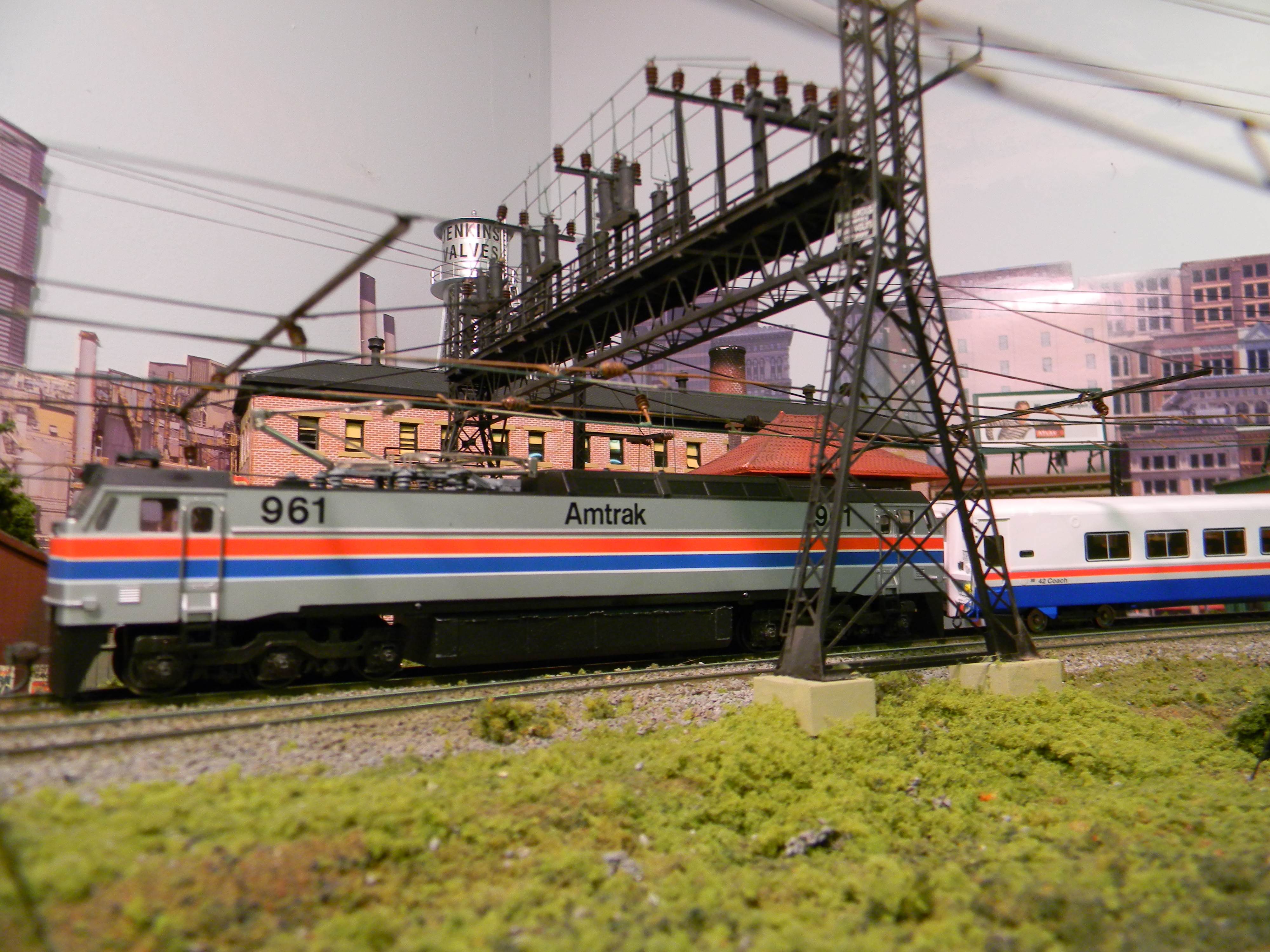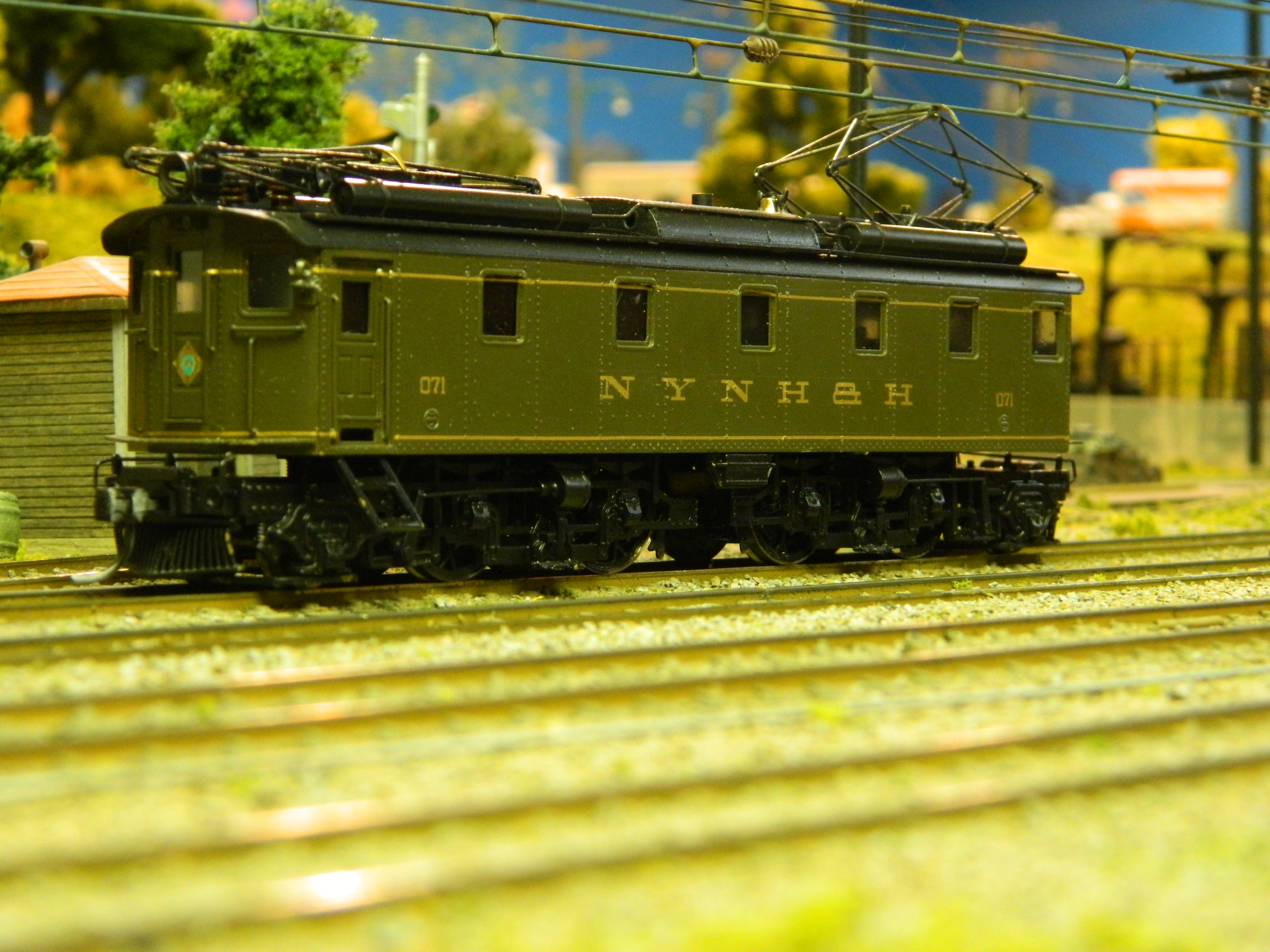 Dick Karnes
Many thanks to Dick Karnes for the photos below of his 'S' scale
New York, Westchester and Boston Railroad based in 1955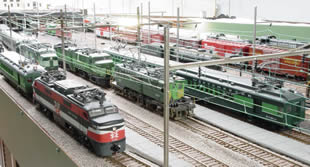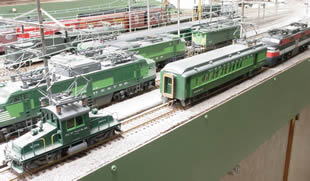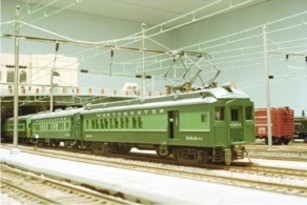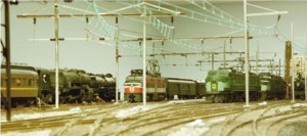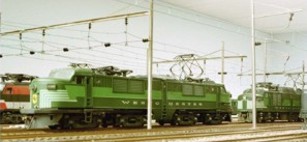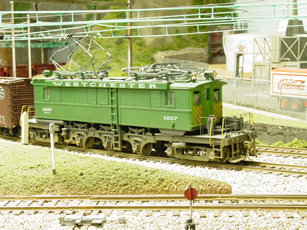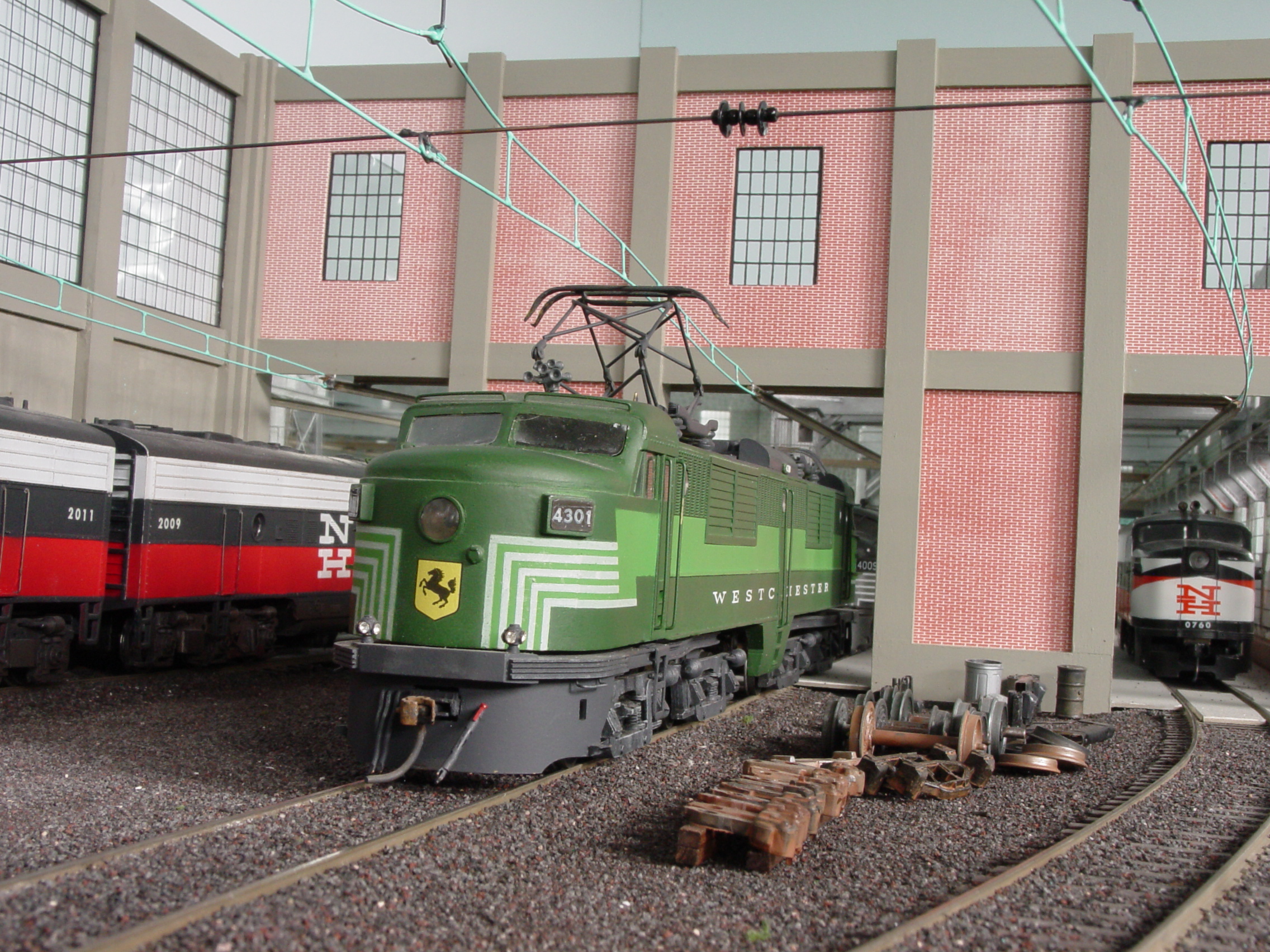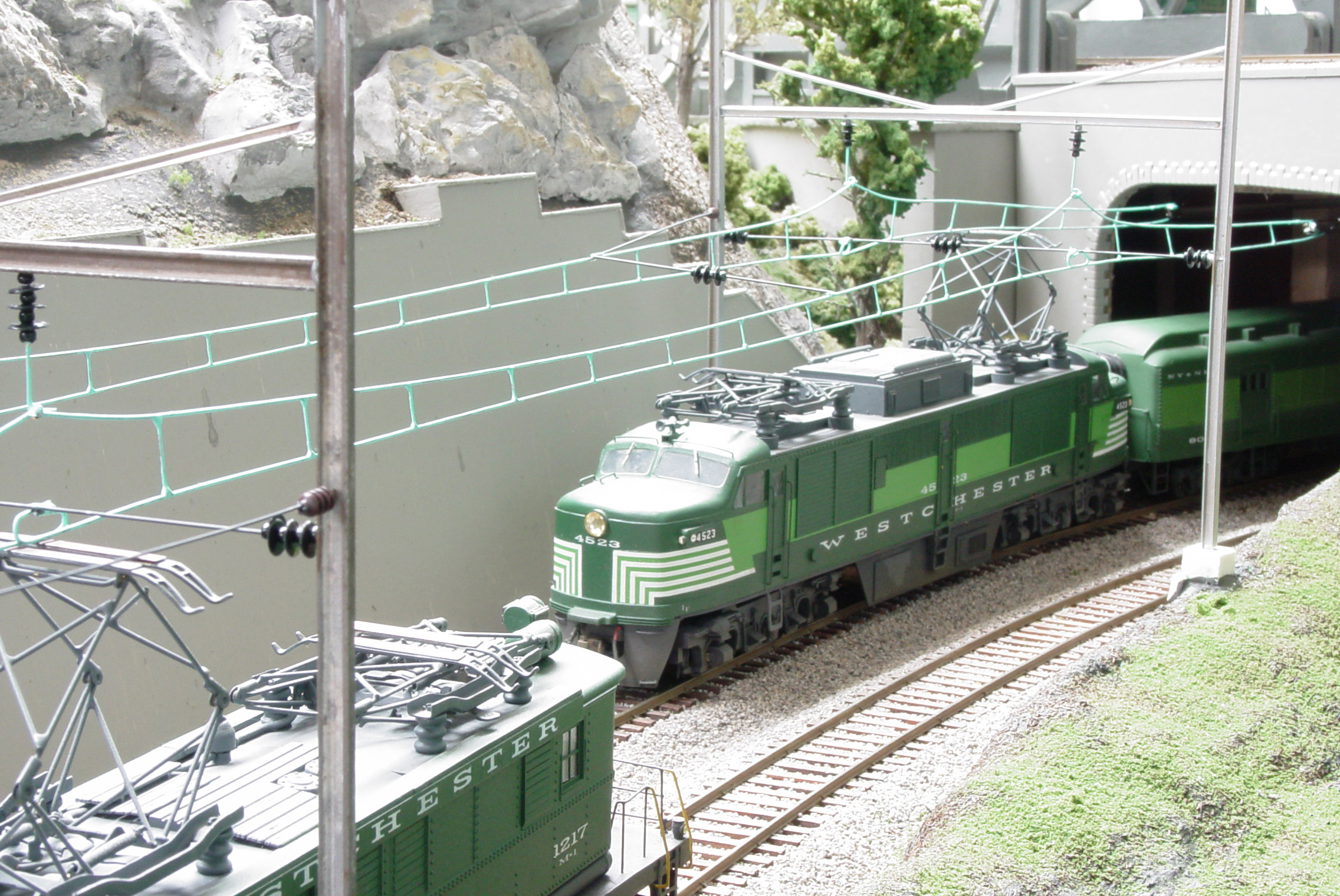 John Swift
Layout photos courtesy of John Swift.
John has been a customer of Model Memories for many years.
You will see from the photos John models big city and rural areas.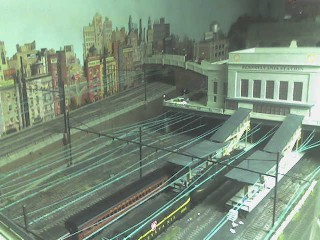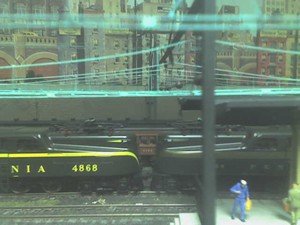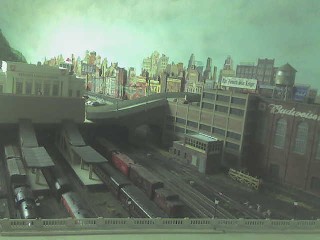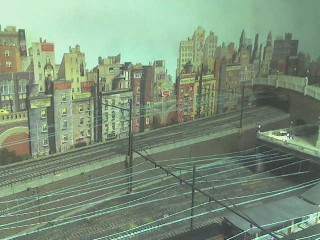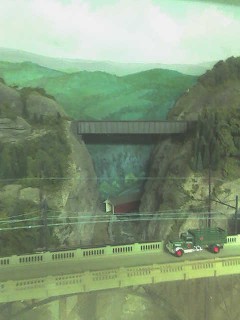 James Zeloyle
Layout photos courtesy of James Zeloyle.
His layout copies the Pennsylvania RR from Philadelphia to New York.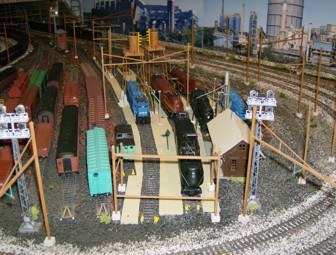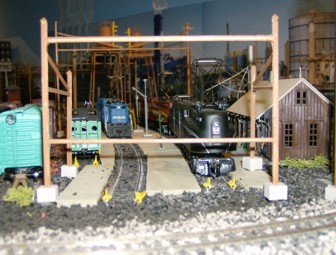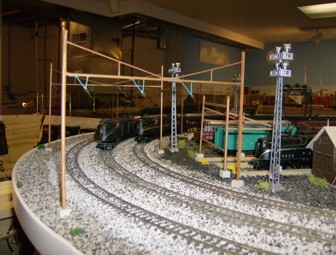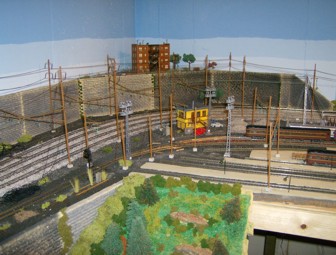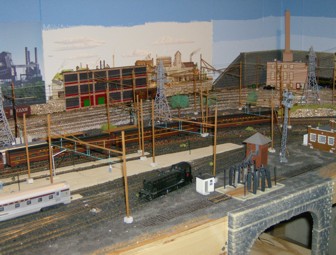 Brent Monahan
These photos have been provided by Brent Monahan.

Brent lives in Pennsylvania and is an excellent photographer as you can see. Some of his work has been published, the latest being in the Walthers catalog. The photos are of a module Brent created for the catalog.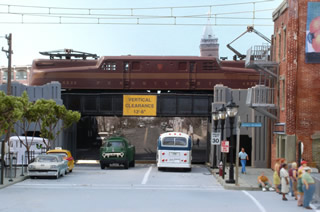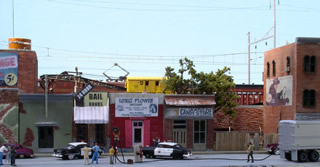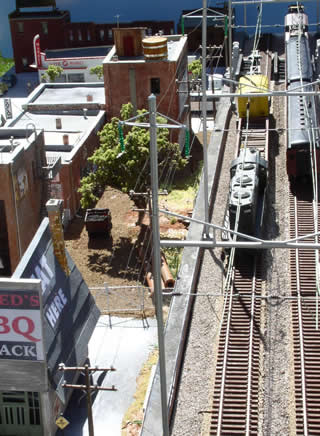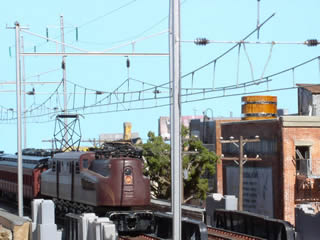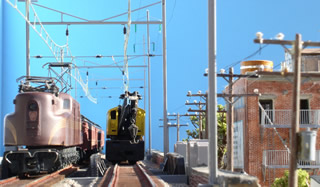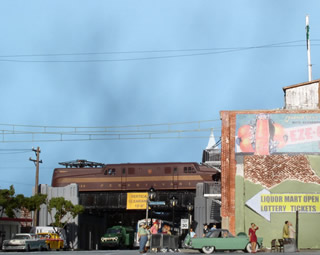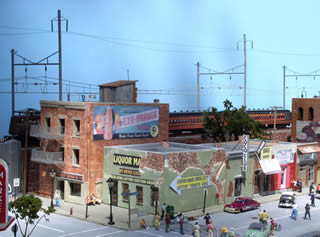 Mike Thomas
These photos have been provided by Mike Thomas.

Mike lives in Queens NY and models the Pennsylvania Railroad in it's later years, as well as Conrail and the Penn Central. This diorama shows what can be done with an eye for realism, very simple scenery, but very effective. This is a typical scene on the Pennsy between New York and Washington DC.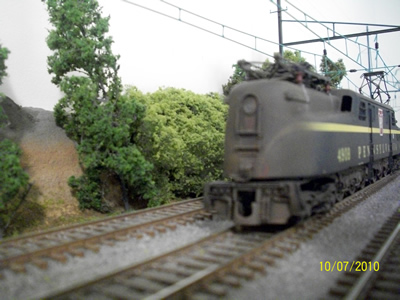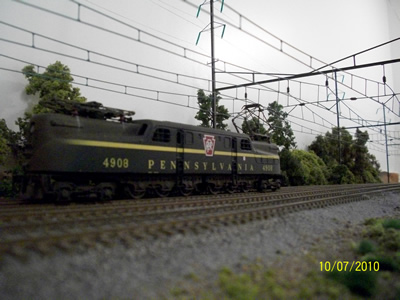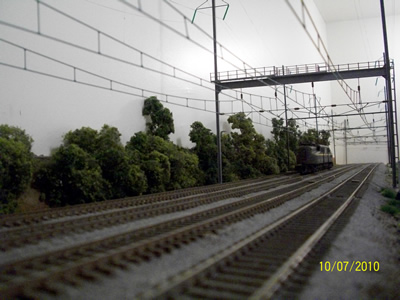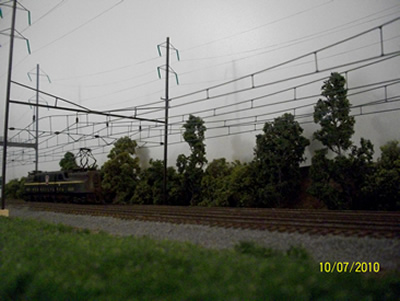 Lance Mindheim - (shelflayouts.com)
Lance is the owner of The Shelf Layout Company. As you will see from the photos, it's hard to tell real from model. Check out his web site loaded with more photos at www.shelflayouts.com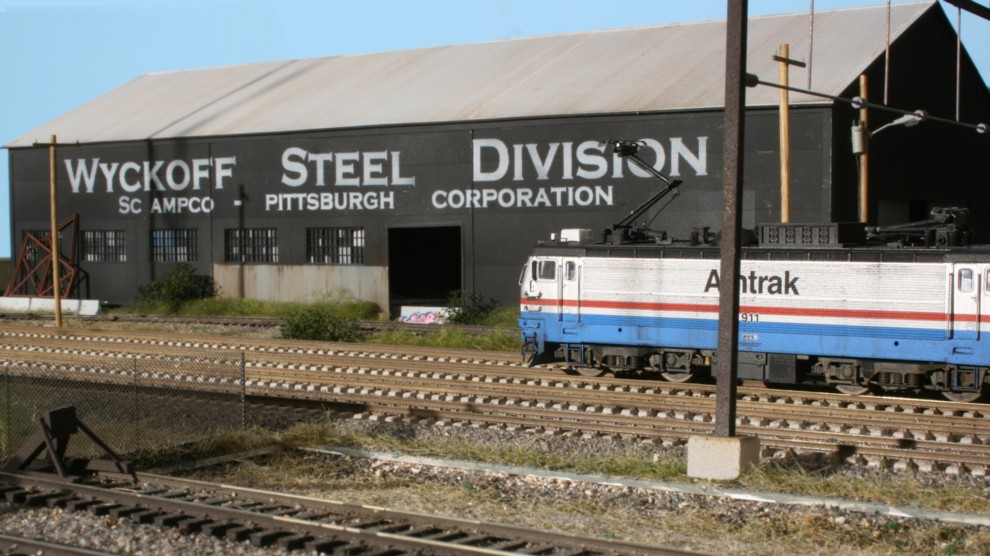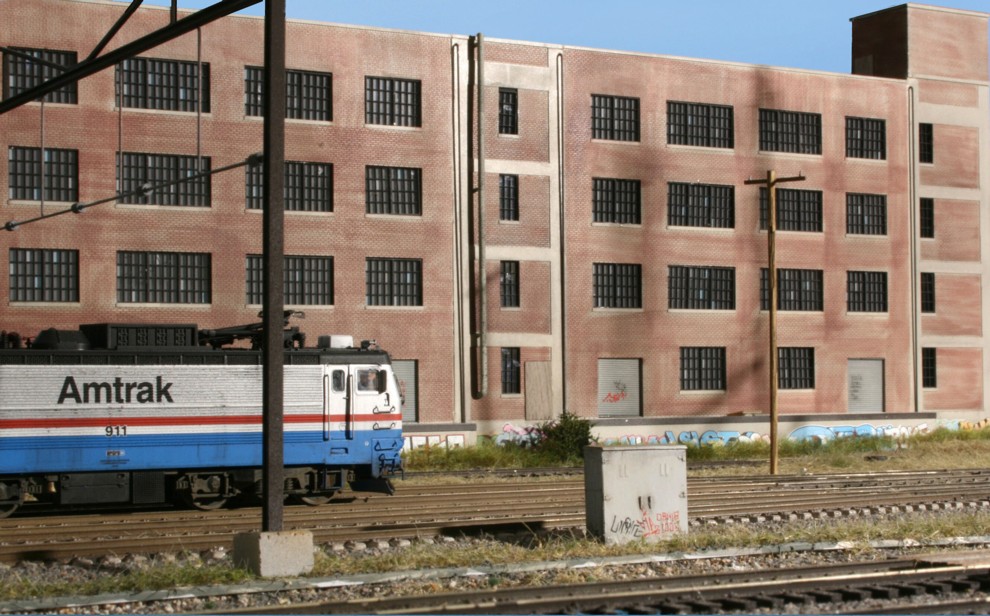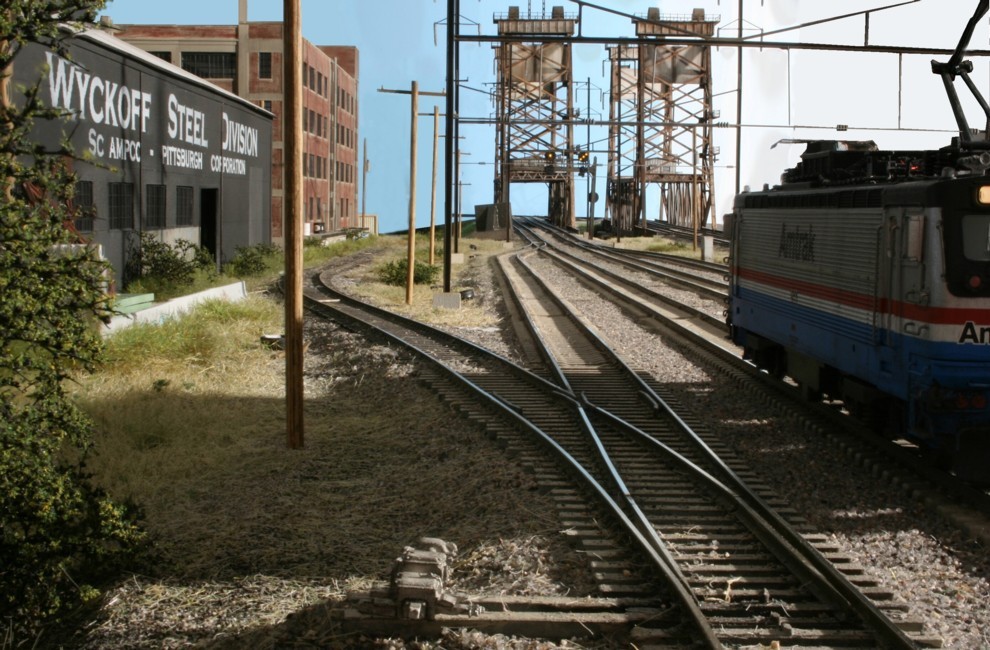 Ira Pollack
Ira Pollack lives in Connecticut and provided these photos of his New Haven Railroad layout. Big city modeling with lots of details dominate Ira's great layout. Ira is currently adding catenary for heavy electric operation.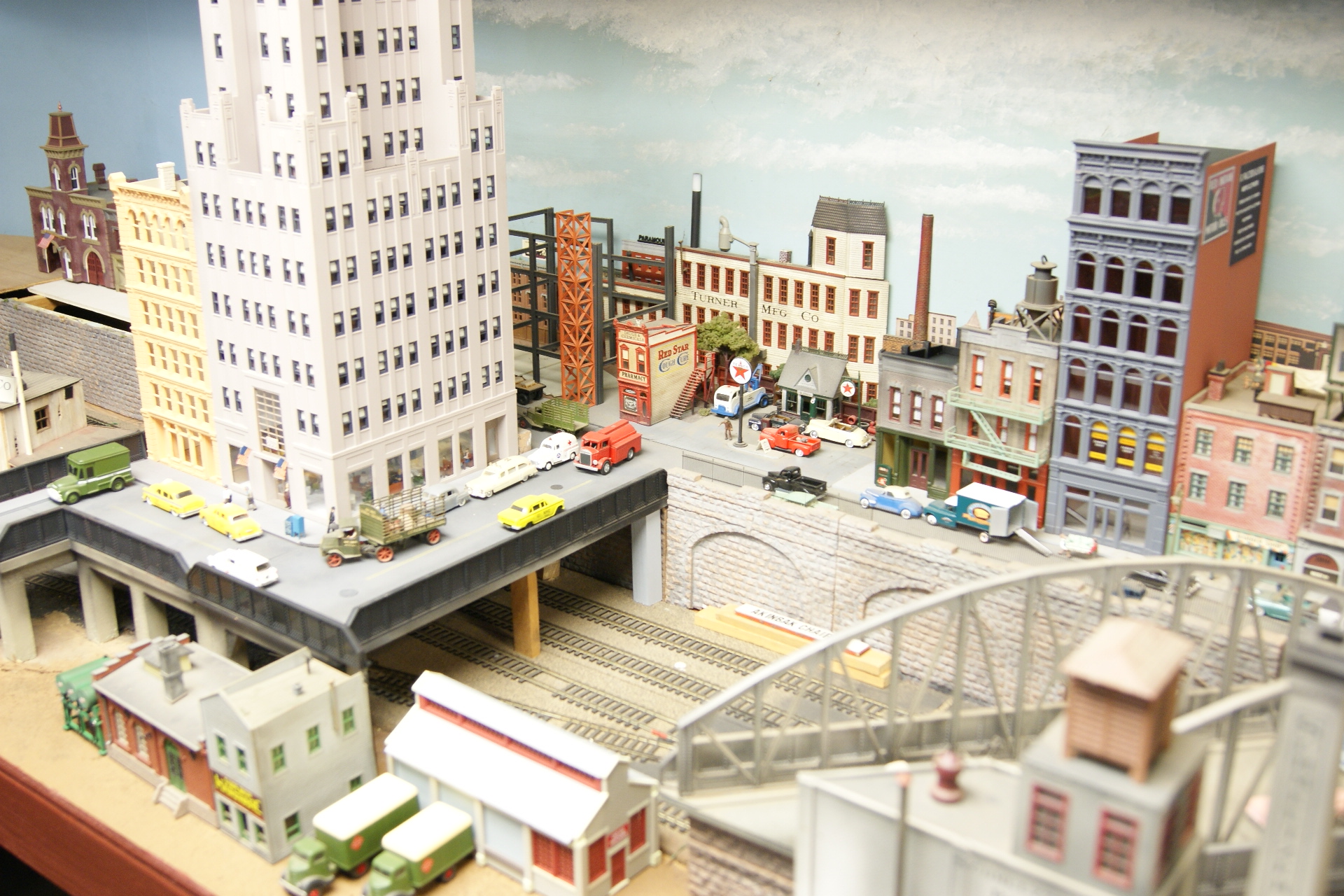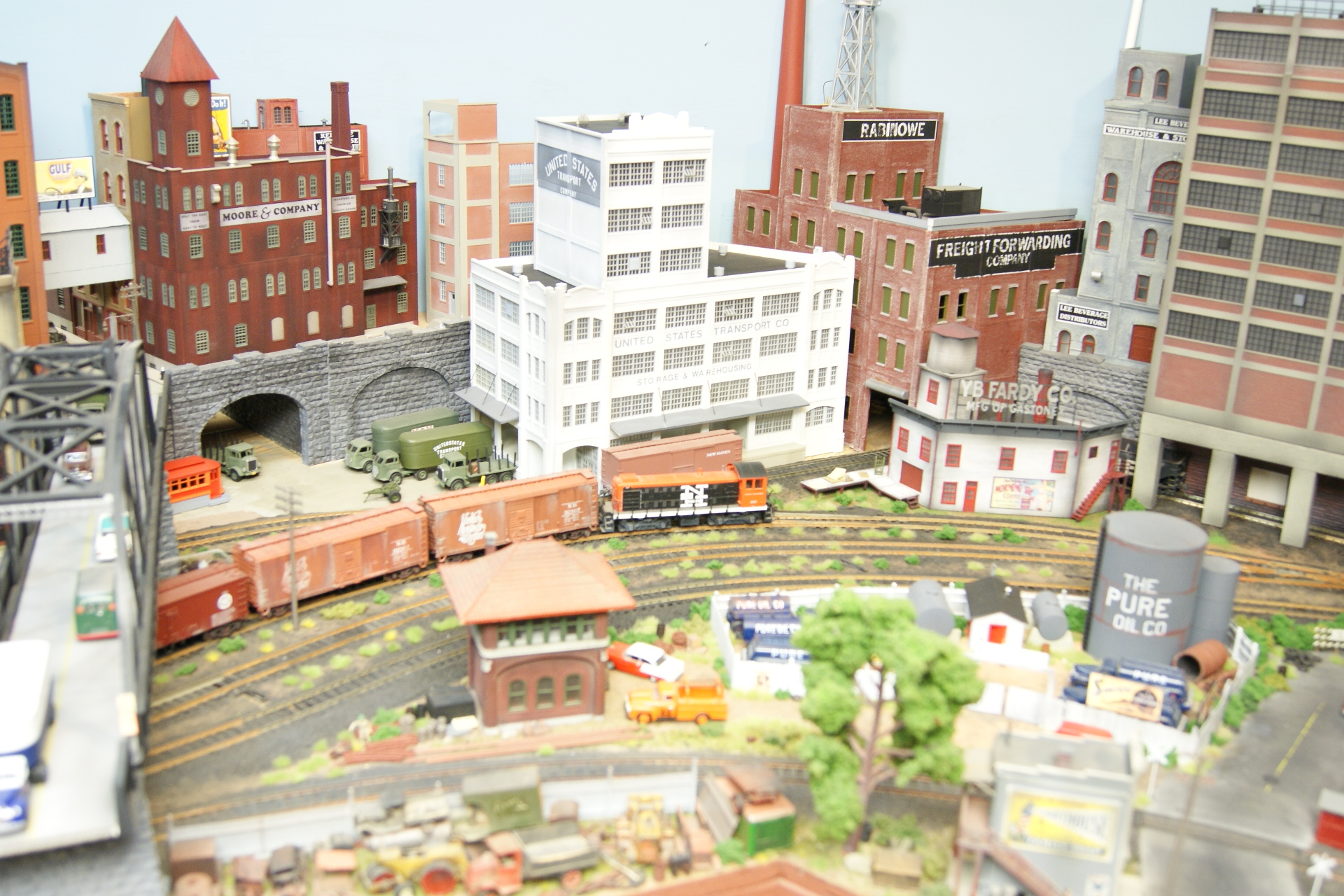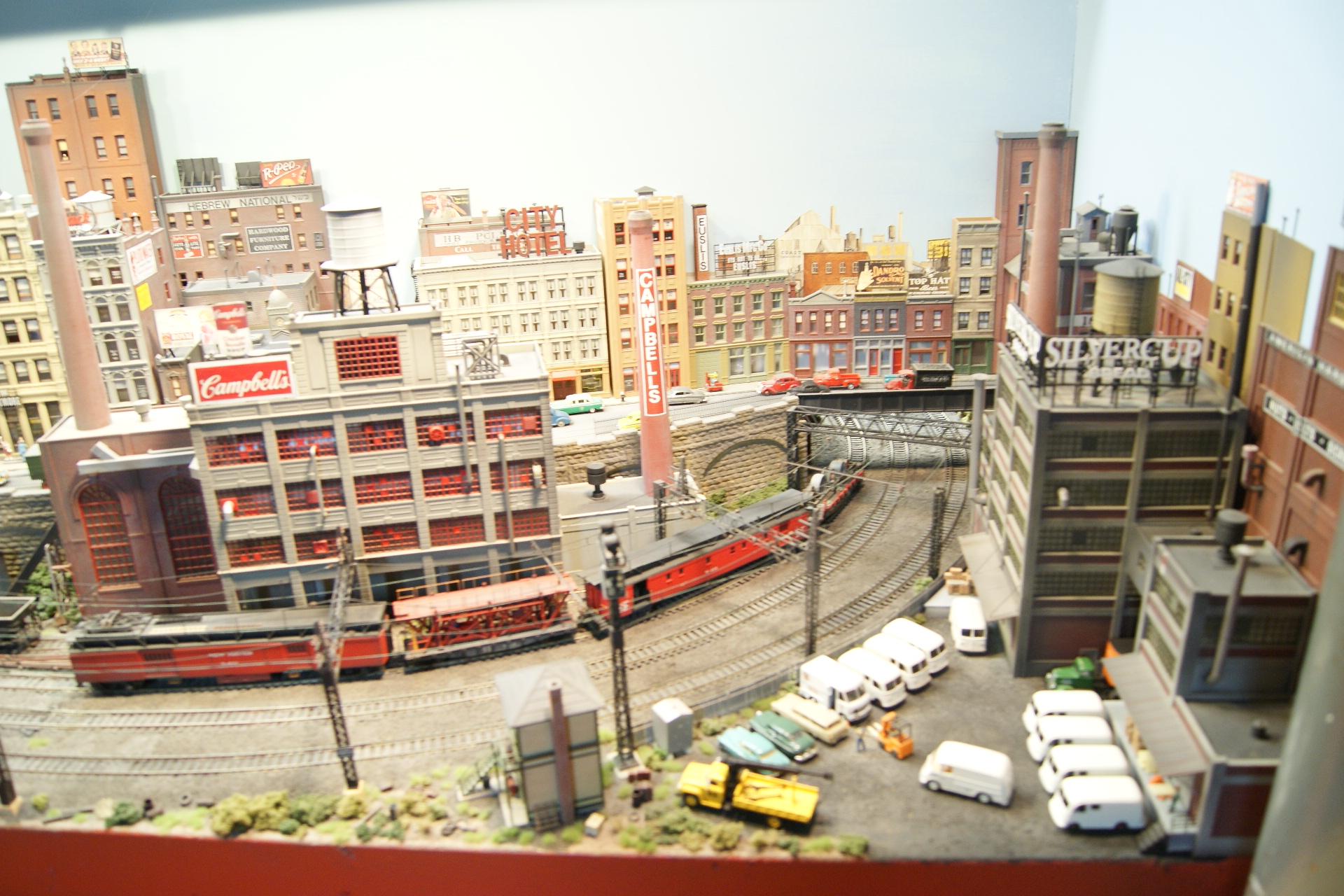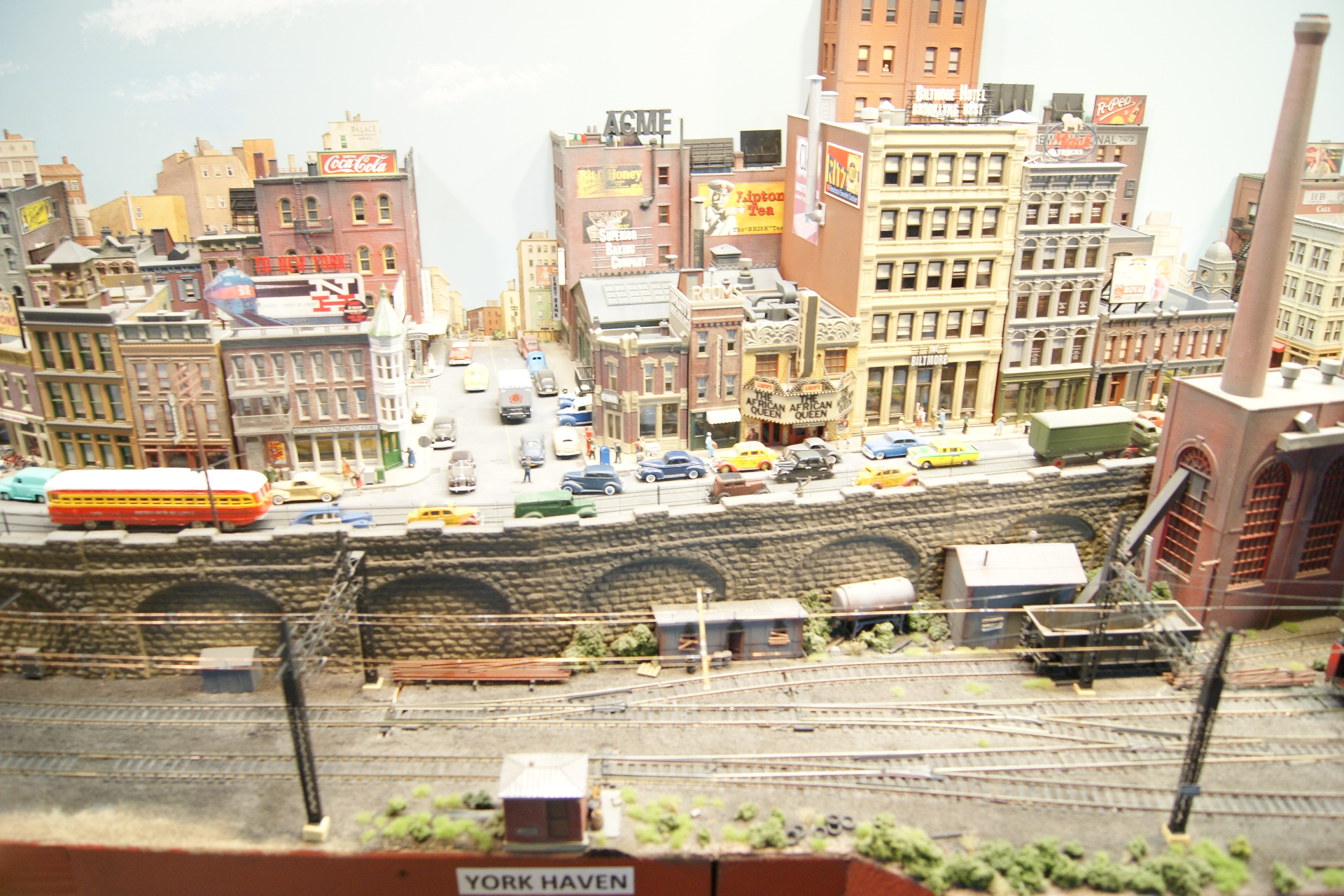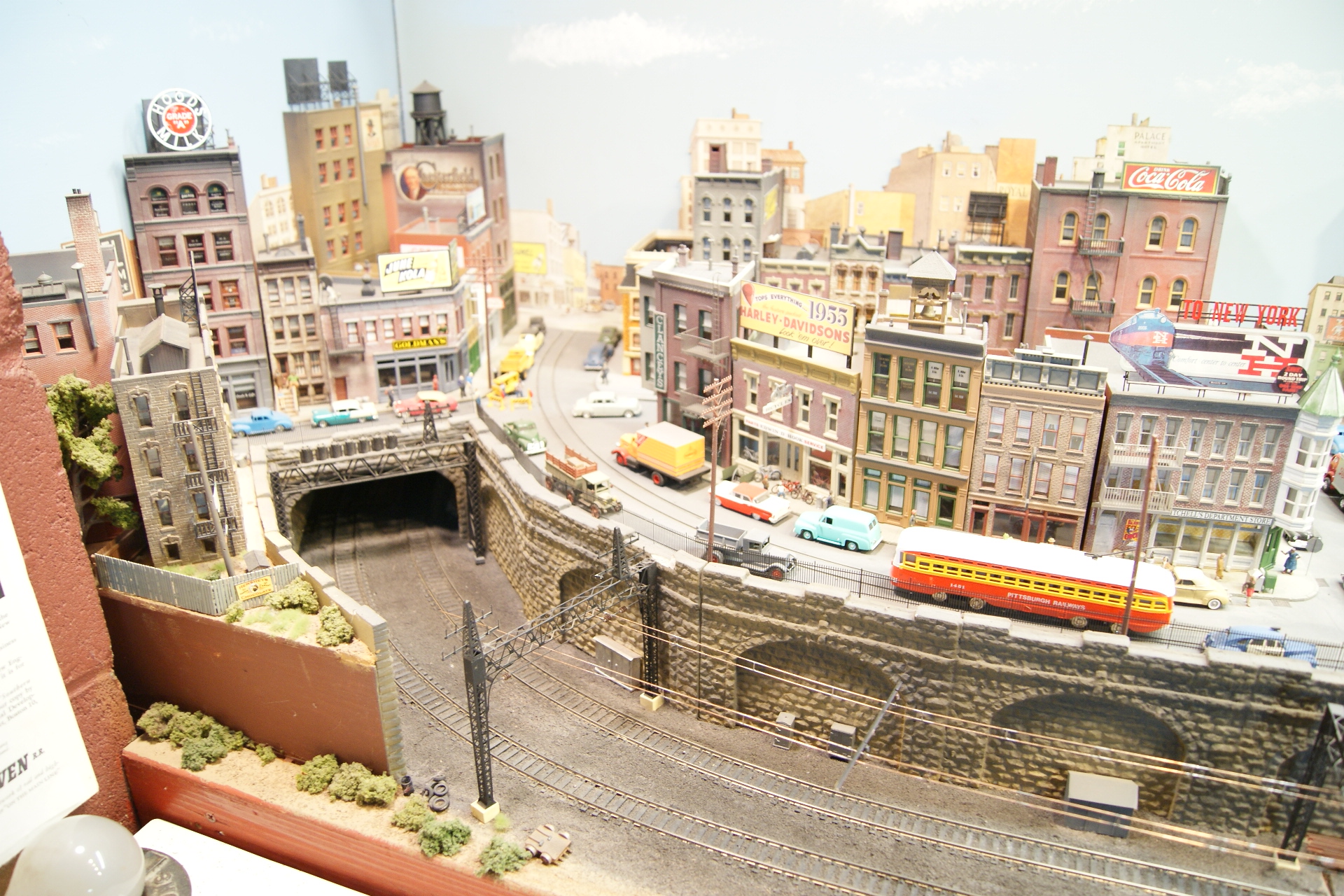 New York Society of Model Engineers
The New York Society of Model Engineers is the oldest model railroad club in the U.S. starting in 1926. The club has sent us a few photos of our products installed on this great layout. Check out their website www.modelengineers.org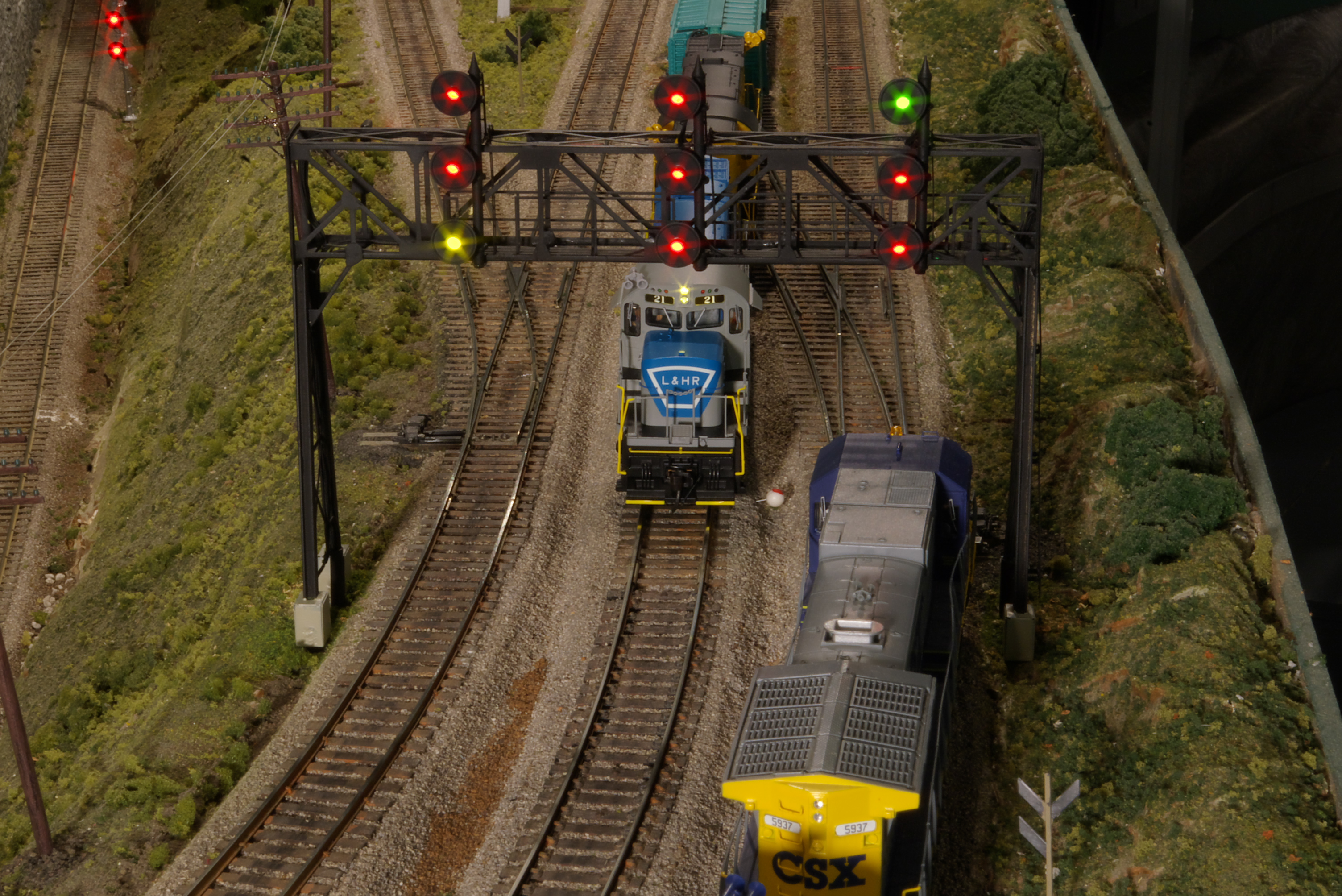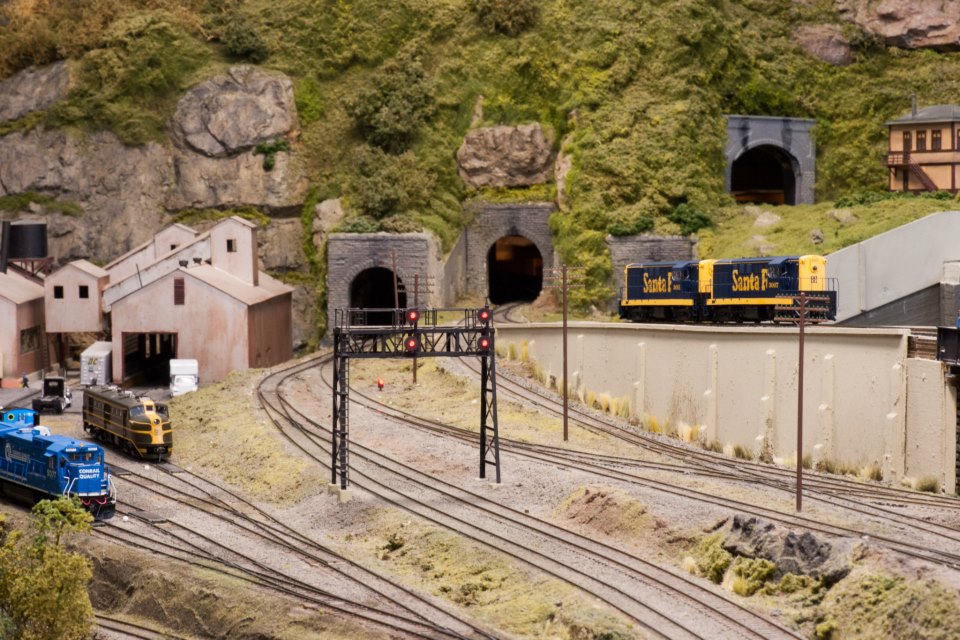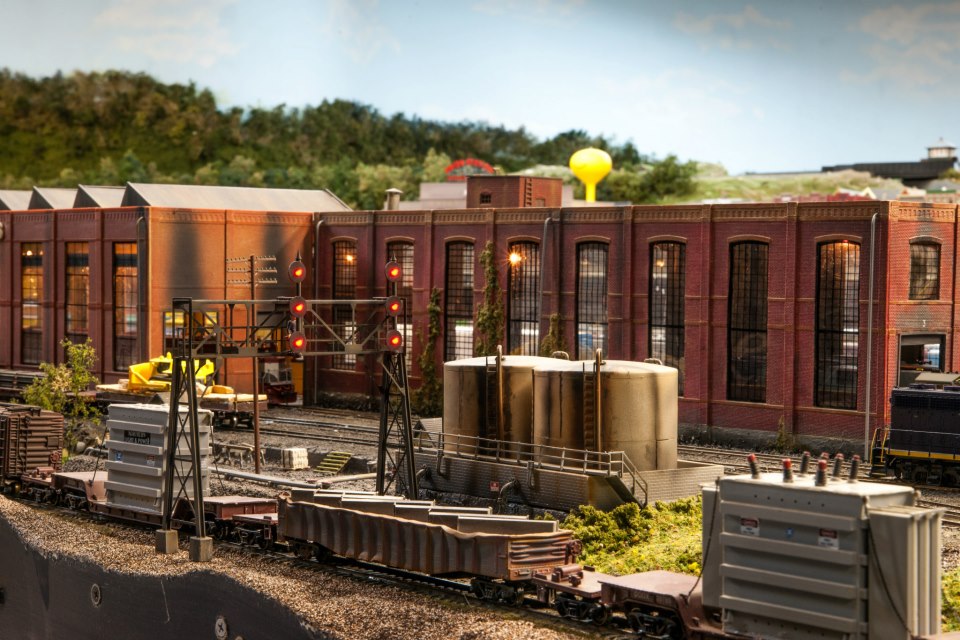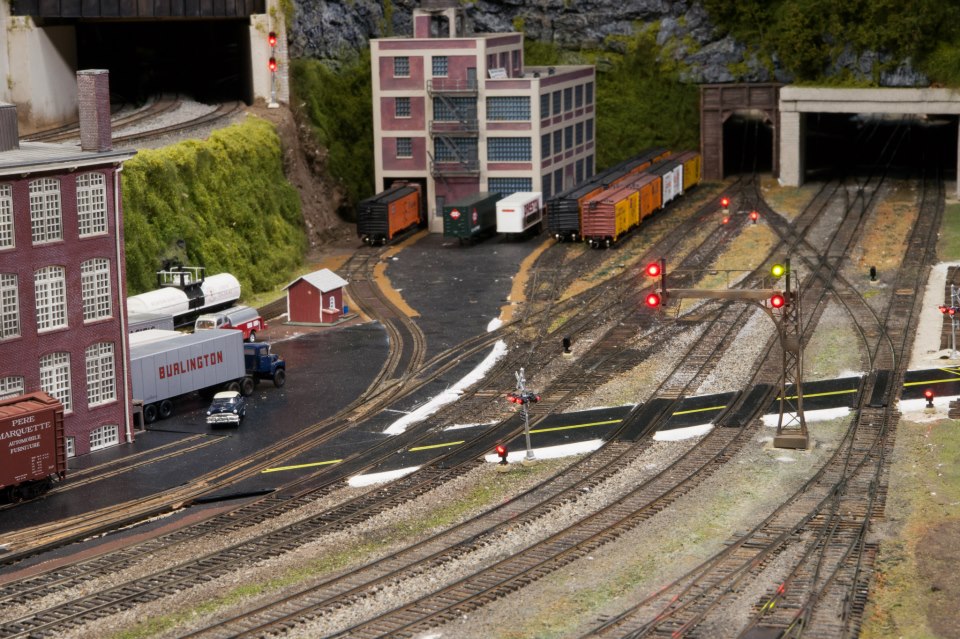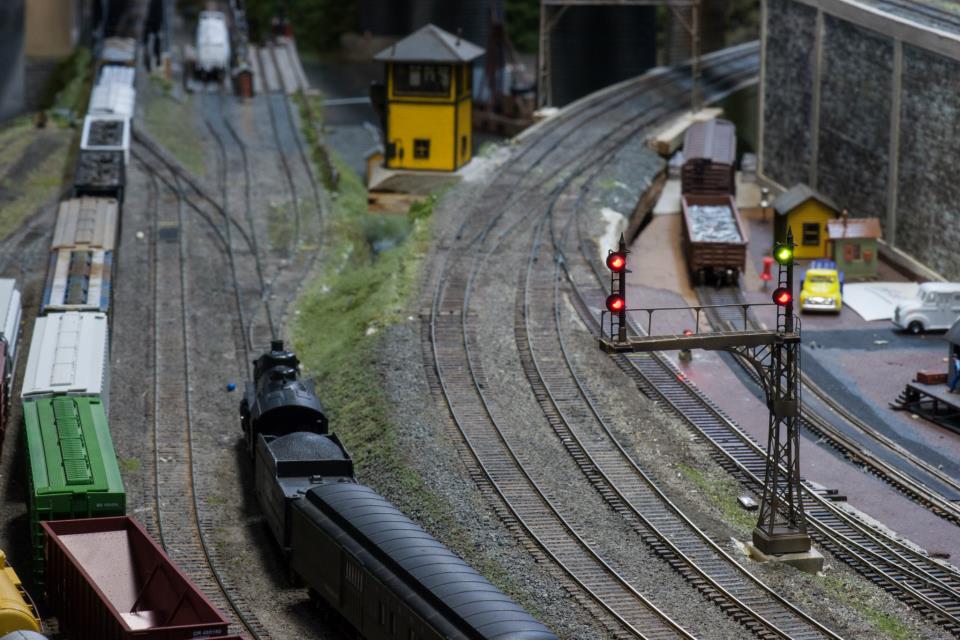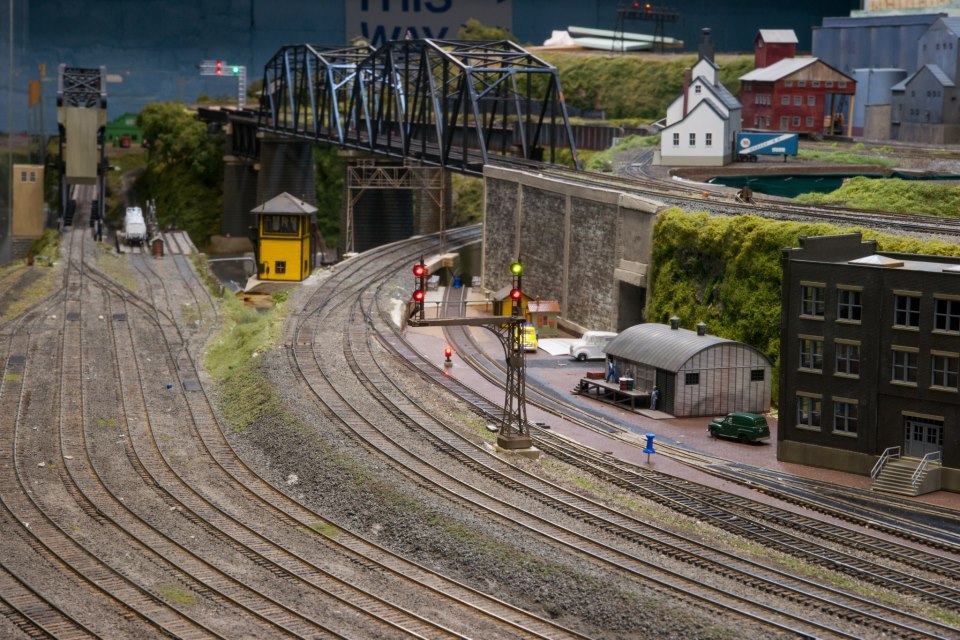 Stamford Model Railroad Club
Stamford Model Railroad Club - One of the oldest model railroad clubs in the U.S. They celebrate their 50th anniversary in 2013. This O Scale layout models the New Haven Railroad in the 1950's and is very well detailed with many scratch-built models that accurately represent the prototype. Thank you John Walther for sending the photos. Check out their website for more information and photos, www.stamfordmodelrrclub.com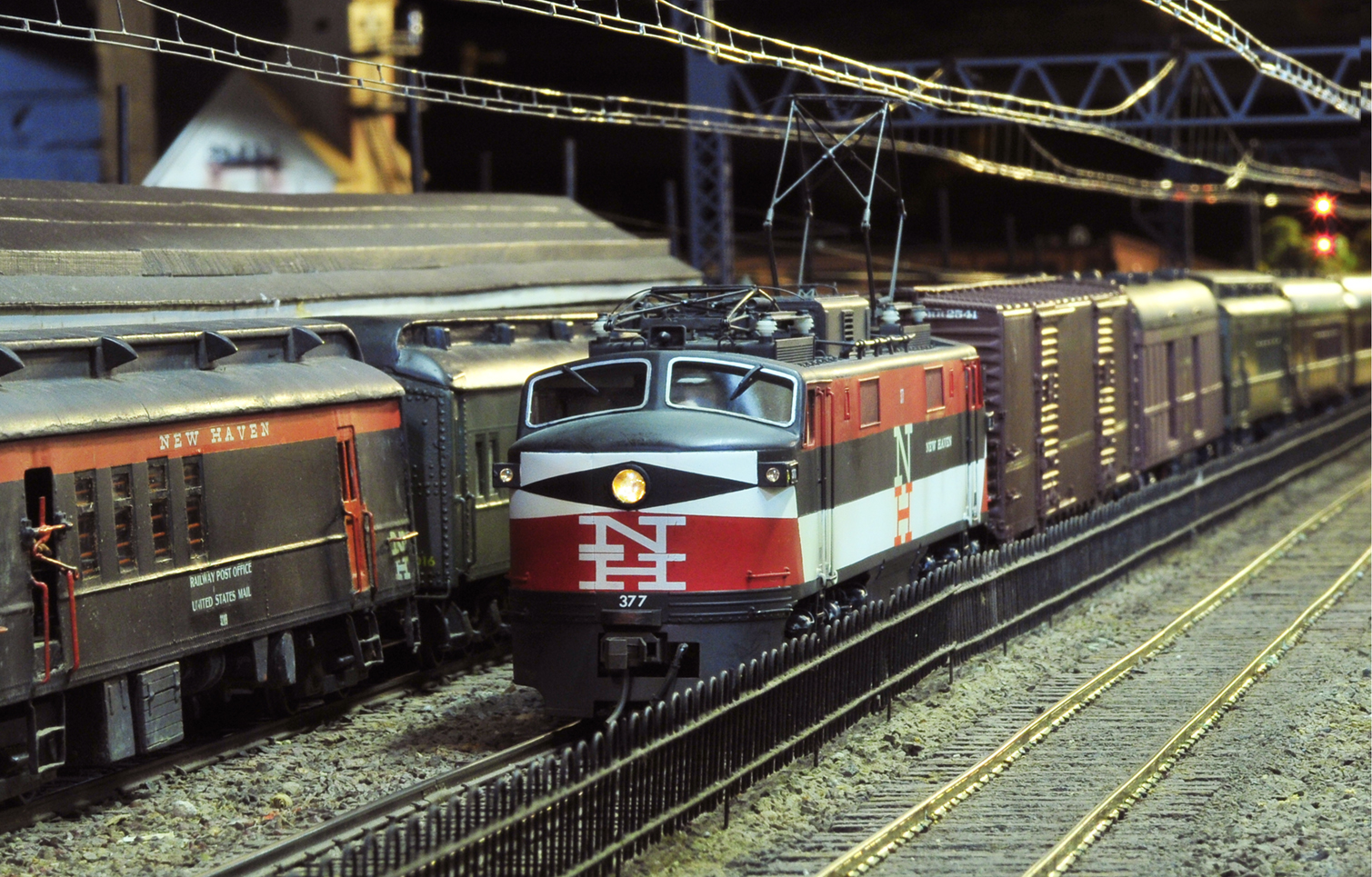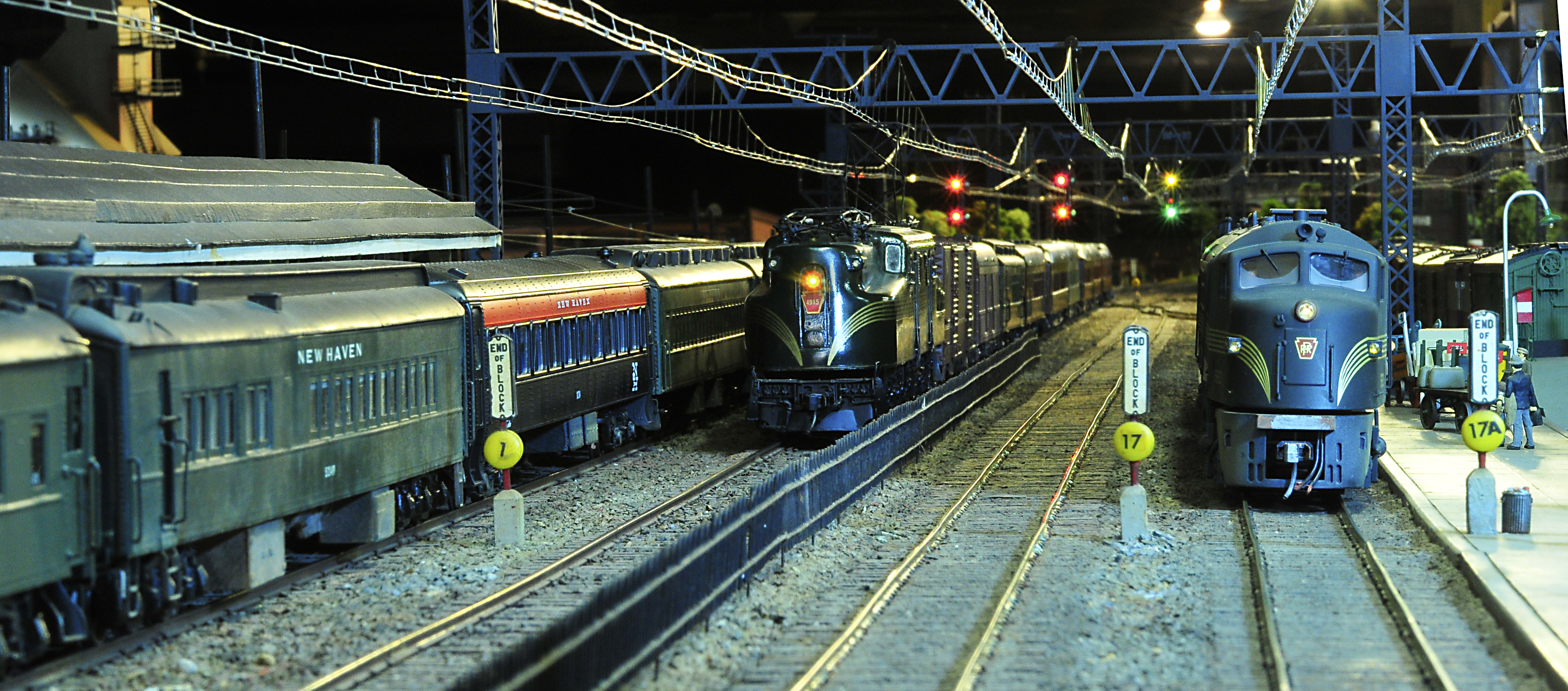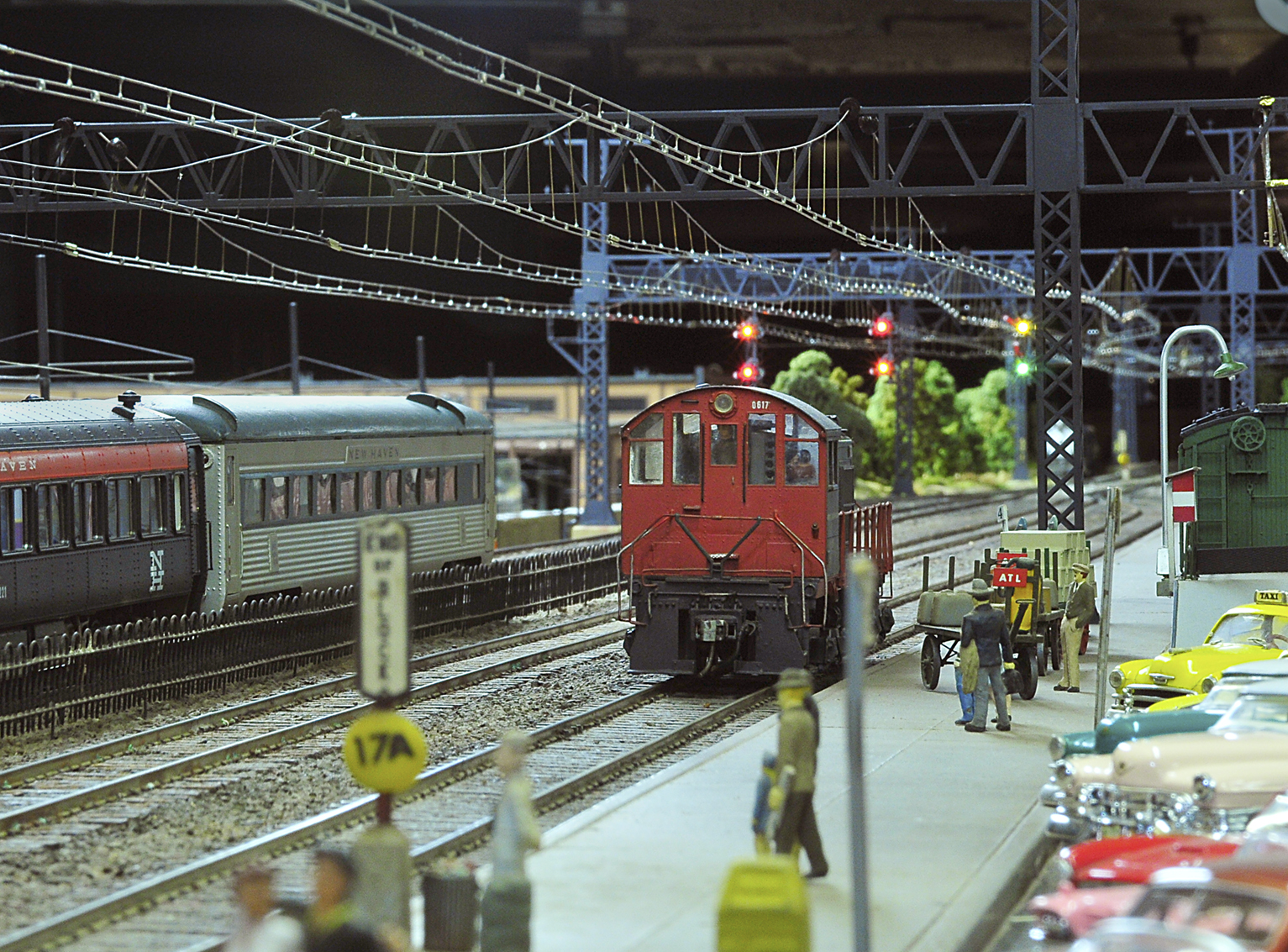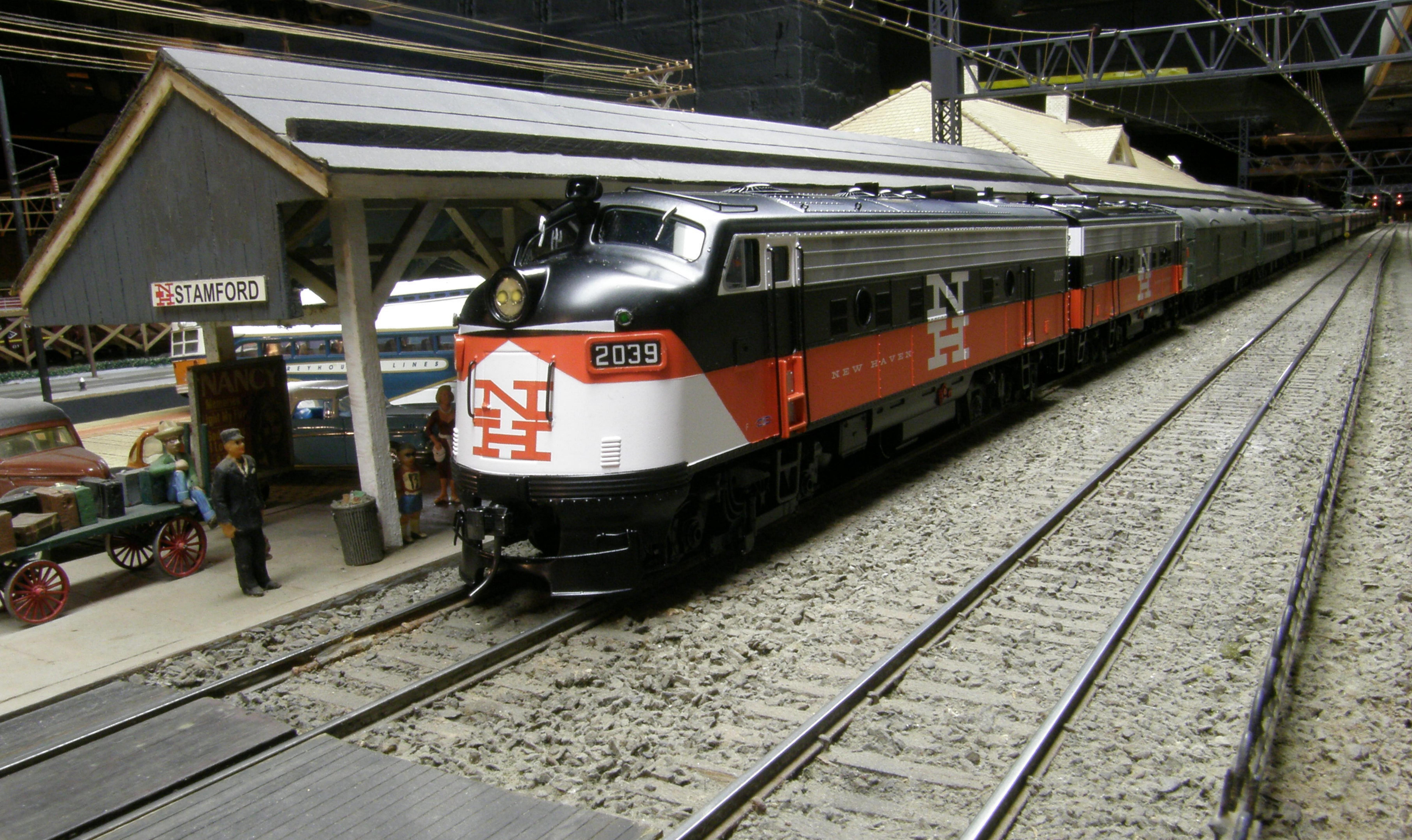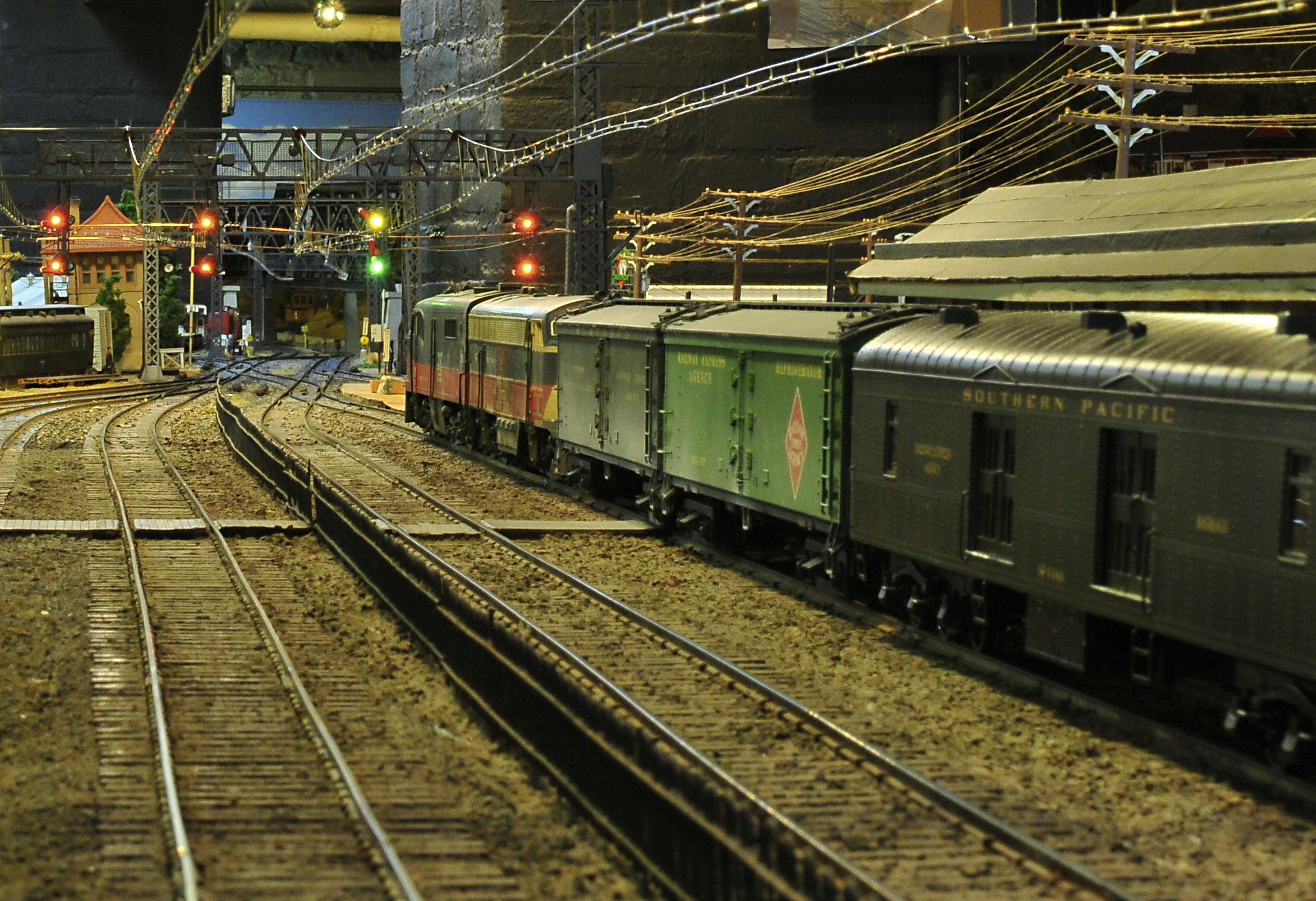 Stephan Lamb Associates
Stephan Lamb is a professional layout builder in Massachusetts. (www.layoutsbysteve.com). These photos of a client layout is G Gauge. Model Memories custom fabricated the PRR-style catenary. Check out their website for more great photos.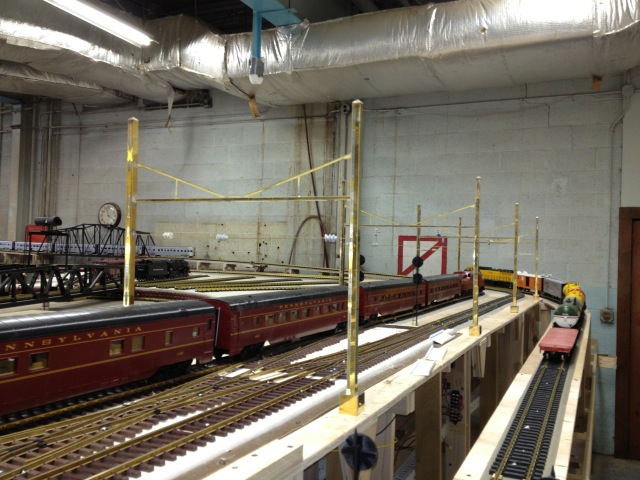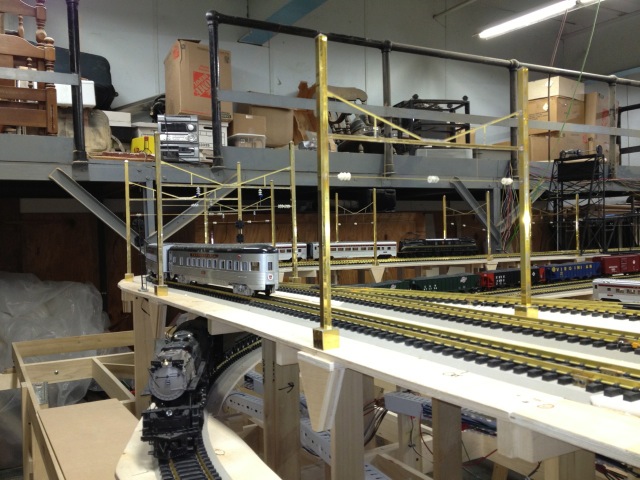 Joe Shepis
Joe Shepis has lived outside of Philly for many years and has chosen to model the Trenton cut-off in the Philly suburbs. He fondly remembers heavy freights headed by a variety of heavy electrics - E33's, E44's and GG1's, with the occasional diesel lash-up. I'm sure you'll agree Joe has captured the look of heavy electric railroading and big manifest freight operations. Joe chose Model Memories catenary to complete his fine railroad. Our compliments to Joe for the great photos and a great railroad.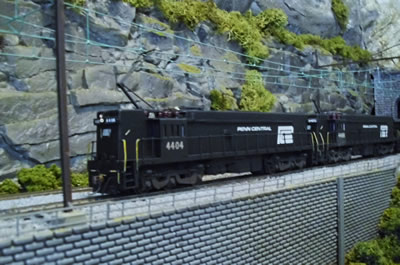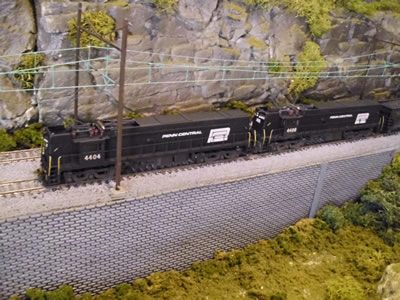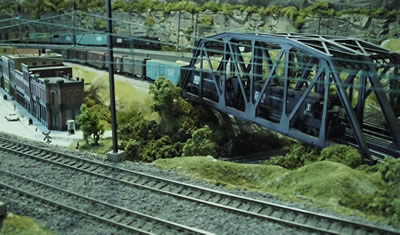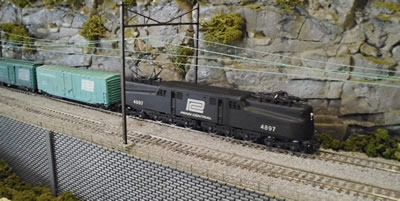 Steve Lee
Steve Lee provided these photos of his Chicago South Shore & South Bend layout-in-progress. Steve's childhood memories of the CSS&SB in-and-around Michigan City Indiana formed an everlasting fondness for this heavy electric road which he is working to duplicate in H-O scale. The current state of his layout is 18" x 5' and is a test bed for catenary, track, scenery, and DCC ideas for further layout expansion, as well as a place to test and photograph his collection of South Shore rolling stock. Thanks Steve for the photos and our compliments on the great modeling.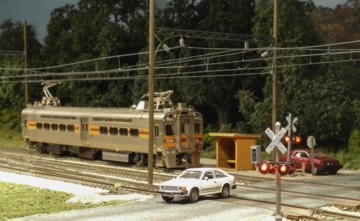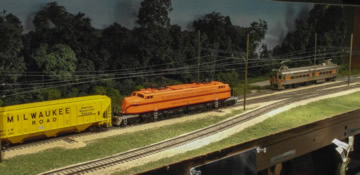 Ed O'Rourke
Ed O'Rourke now lives in upstate New York but was born in Milford CT. where he lived until his mid-teens. In his younger years he spent many hours train watching in Devon CT. and at the New Haven station which is where he acquired his love for the New Haven Railroad and heavy electrics. Ed's layout is based in the 1950's and the photos represent the area west of the New Haven CT station, and show a deep cut, passenger platforms, some industries and storage tracks. Like many (most) layouts, it is a work-in-progress, but based on the photos it promises to be a world-class layout.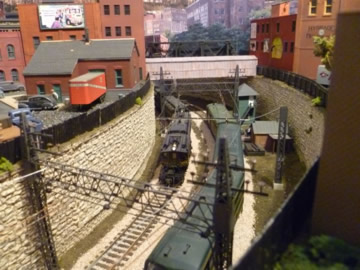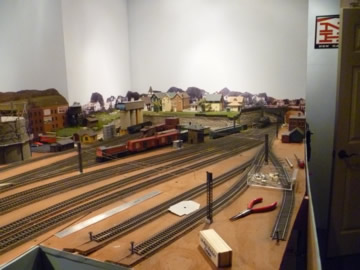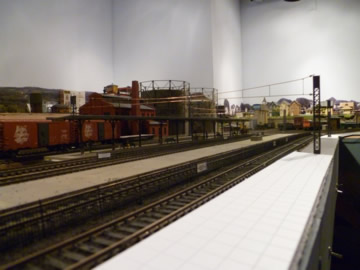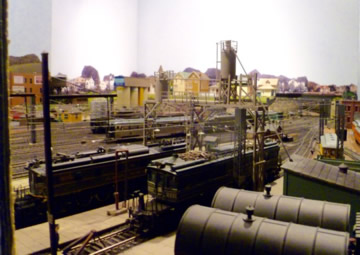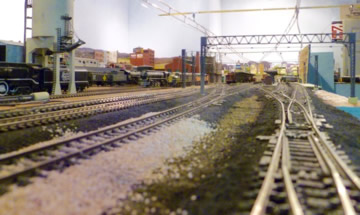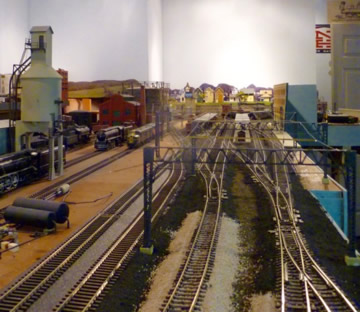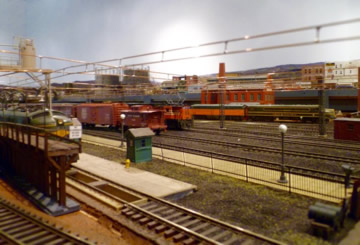 Tim Nicholson
Tim Nicholson lives in Brisbane, Australia. Several years ago Tim saw a photo of St Martins station on the Pennsy's Philadelphia suburban Chestnut Hill West line and the seeds were planted for a future layout based on this section of the Pennsy. Around the same time ConCor introduced their MP54 MU cars. These two events started Tim on a mission to reproduce this area of Pennsylvania and a suburban electrified layout. As you can see Tim has a unique ability of creating very realistic structures and scenery. The station and shelter is scratch built, catenary is supplied by Model Memories. In particular, the catenary bridge is a model of a NY Central bridge adapted for catenary wire. I salute Tim for his superb work.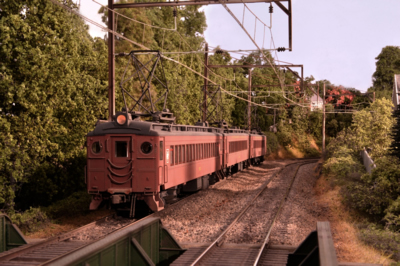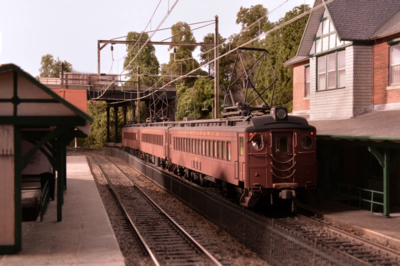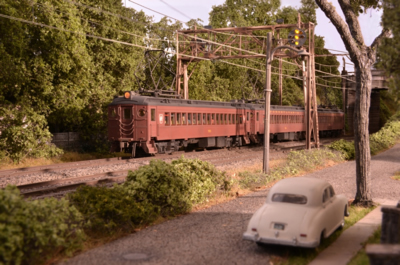 John Sethian
John's PRR Nassau Division is a 2 rail O Scale layout inspired by, but beholding to, the electrified mainline through New Jersey in 1956. John likes the look of heavy PRR electrics, so his layout has GG1s of all stripes, O1as, and P5as, both modified box cabs. The L shaped layout is 31 x 21 feet. The K Bridge poles are Model Memories to which details are added such as angle bracing and signal lines. The Catenary Signal Bridge is also by Model Memories with John providing the lighted targets and super detailed safety cages. The overhead wire is scratch built to accommodate the varying K bridge spacing. As you can see John is an outstanding modeler who pays attention to details.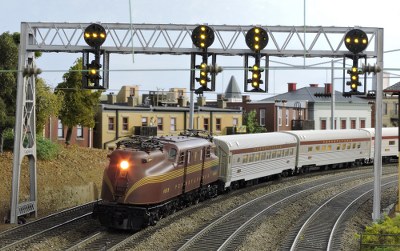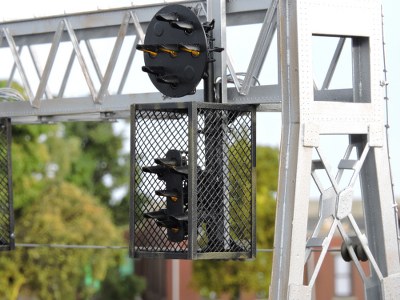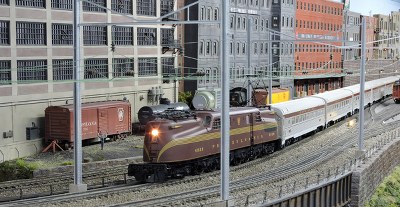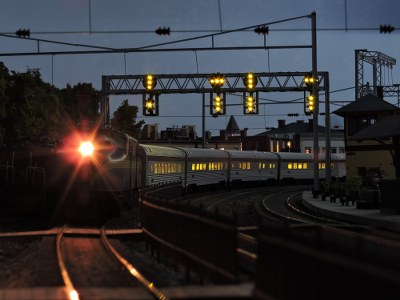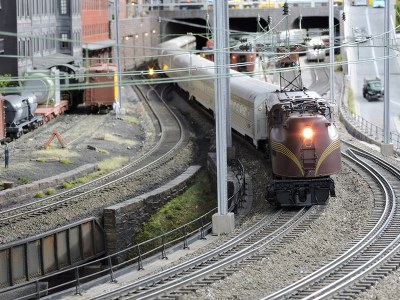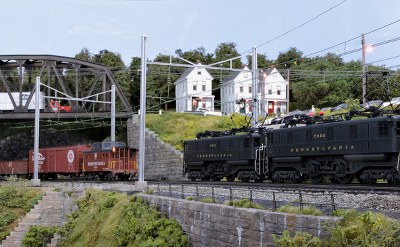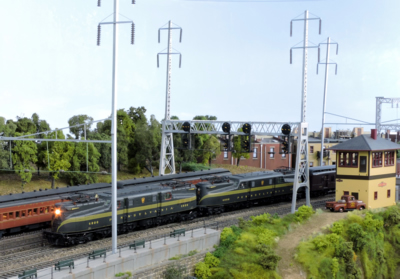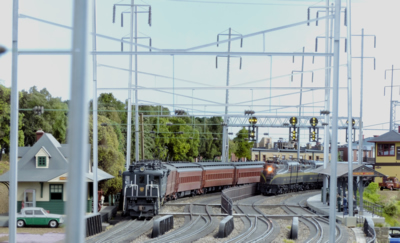 | | | | | |
| --- | --- | --- | --- | --- |
| . | INFO | PRODUCTS | PICTURES | . |
| | | | | |
| . | | | | . |
| l | | | | . |
| . | | | | . |