....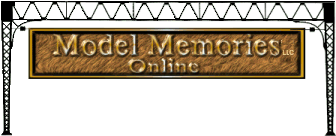 ....

NEW PRODUCTS

A simple, inexpensive way of animating your railroad signals.
Animates your signals to change color based on train movement
Simulates Block Control
Animate Crossing Signal with and without Electronic Bell
Simulate Interlocking with switch setting in conjunction with train movement
Why does Model Memories supply electronics from Logic Rail Technologies?
-Logic Rail Technologies has been a supplier to the model railroad hobby for many years and has an easy-to-use,
inexpensive series of products that are adaptable to most applications.
-Many first-time and, non-electronic savvy, modelers have asked for help in recommending a supplier
of electronics to compliment our signals
- Due to differences in LED lamps brightness, type (bi-polar, single color, common Cathode / Anode etc.)
modelers are confused by choices and options to configure their signals.
-Easily adaptable to Model Memories' products

What does Model Memories bring to the table?
1-We can add value to the purchase of our signals by aiding in the selection and configuration of the electronics.
For example:
2- Do the terms Common Anode or Cathode, resistor OHM values, or Capacitor type scare you? We understand these
terms and will configure our signals and electronics in our shop to meet your needs
3- Bi-color LEDs typically create "yellow" by combining Red and Green. We configure the electronics to re-create the
best yellow when combining our LEDs and the electronics.
4- Using the Photocell detectors to detect a loco or rolling stock, adjusting the Photocell circuit to the ambient
room light is critical to the operation. We pre-adjust the electronics and provide instructions for the modeler to
"fine-tune" the adjustment if needed at the layout location.
5- We provide optimal resistors for our LEDs depending on the modelers specific signal configuration.

Following is a brief description of the Logic Rail Technologies products we offer. To see a complete description, click on the 'Click Here' button next to the product.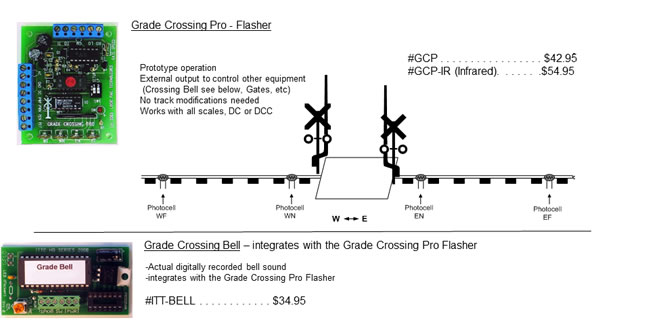 MODEL MEMORIES, LLC
PO Box 722
Powhatan, VA 23139
804-598-4716